The internet is booming, and so is the concept of making money online. If you search for "how to make money online for beginners" on the internet, you'll come across thousands of ways. However, most of these ways look good on paper but aren't realistic.
Today, let's make things simpler for you. We'll talk about eight realistic and super-easy ways to make money for beginners. You can use these techniques even if you don't have a huge investment or high-income skills.
Excited? Let's get started.
Start Freelancing
Freelancing is inarguably the most effective way to make money online for beginners. Several freelance platforms like Freelancer.com, Upwork, and Fiverr exist where you can find people looking for services. These could be anything from article writing to website development to designing houses.
To get started, you need to find something you're good at. And again, it could be anything — voice-over, game testing, singing, video editing, and the list goes on. If you don't have any skills, spend some time and learn one.
The growth as a freelancer is compounding. Your earnings increase as you build experience.
Start a Blog: How to Make Money Online for Beginners
Another very popular way to earn money online is to start a blog. A blog is a website where you publish content and monetize it. Many people refrain from blogging because they think they don't have enough knowledge about a topic.
Here's a secret. You don't need to be an expert on a topic to write about it. Good research and writing skills, along with passion and hard work, are the only things you need.
There are several ways to monetize a blog. One popular method is by showing ads through Google AdSense. You can also find sponsors and display their content on your blog.
Affiliate marketing is another effective way to earn money through your blog. You can join an affiliate program like Clickbank or Amazon Associate and sell other people's products for a commission.
Make Videos on YouTube
Every internet user has heard of YouTube and uses it. But not many people know that YouTube is one of the best ways to make money online. But not many people know how to make money on YouTube. YouTube is a platform with user-generated content, which means people like you and me share content on the platform.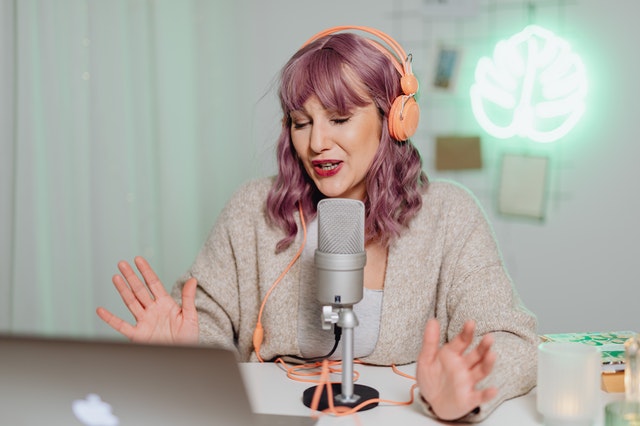 You can publish videos and YouTube and monetize them. YouTube monetization works similarly to monetizing your blog. You can show ads on your videos to earn money from them. You can also partner with brands and promote them in your videos.if you feel underconfident about your voice, you can take help of an AI text to voice software to give realistic human voices to your video in different languages.
However, please remember that YouTube has become highly competitive, and you'll need consistency and perseverance to become successful.
Sell Digital Products Online
Another proven way to make money online is to sell digital products. A digital product can be anything that is in a digital form — an online course, eBook, software, etc. Many people prefer buying digital products as they are more convenient.
For example, people prefer online courses over in-person classes as they don't want to spend hours sitting in a classroom. Similarly, a lot of people like to read eBooks as they're easy to carry.
It's alright if you can't create a digital product by yourself. You can hire someone to do it for you. It's an investment you'll make that might give amazing returns in the future.
Sell Physical Products Online: How to Make Money Online for Beginners
This step isn't for everyone because of two reasons. First, it requires some investment. Second, you'll need a product, and there are some storage and shipping requirements you'll need to take care of. On the positive side, you can build a real business and create perpetual wealth from it.
First, you need products to sell online. Nowadays, many people sell handmade products, such as decorative, cutlery, cards, etc. If you can make (or hire someone to make) such products, you can sell them online. You'll need to take care of storage, shipping, returns, and other aspects of eCommerce. Feel free to follow this guide to learn more.
Do Dropshipping
If the idea of eCommerce and selling online fascinates you, but you don't have a product to sell, there's a way around it. You can do dropshipping, which basically means selling someone else's product.
Here's how dropshipping works. You choose a vendor and a product and list it on your eCommerce site. You can sell it for any price you want, and the price difference is your profit. So, if a vendor sells a product (like a T-shirt or shoes) for $50 and you manage to sell it for $60, you make $10 on that sale.
Become a Virtual Assistant: How to Make Money Online for Beginners
A virtual assistant is exactly what it sounds like — an assistant that works online. Startup owners and solopreneurs are always in need of assistants, but hiring a full-time assistant can be expensive. They choose virtual assistants to overcome this hurdle.
A virtual assistant provides basic services, like sending emails, booking tickets, scheduling meetings, sending reminders, etc. Virtual assistants charge an hourly fee, so the business owner only needs to pay for the hours of services.
As a virtual assistant, you can make anywhere between $5-25 per hour, and you don't need any specialized services for it. A good PC/laptop and an internet connection are the only things you need.
Take Online Surveys
Let's end this list with the least rewarding but also the easiest way to earn money online — surveys. Many websites, like Google Opinion Rewards and Swagbucks, pay users for completing surveys. A survey can take anywhere between five minutes to an hour. Longer surveys usually pay more.
Unlike other methods discussed above, online surveys can't make you rich, but they can act as an excellent source of some extra cash. If you're motivated enough, you can make up to 100 bucks every month.
Conclusion: How to Make Money Online for Beginners
Making money online has never been so accessible, but it isn't easy. Every method requires hard work, patience, and persistence. The good thing is that there are a lot of ways to make money online, and you can pick a method that works well for you.
So, which method will you choose and why?