Africa Renewables aims for more investment to launch additional biomass projects . Africa Renewables, also known as AfriRen, has launched a fresh round of fundraising for biomass projects across west Africa.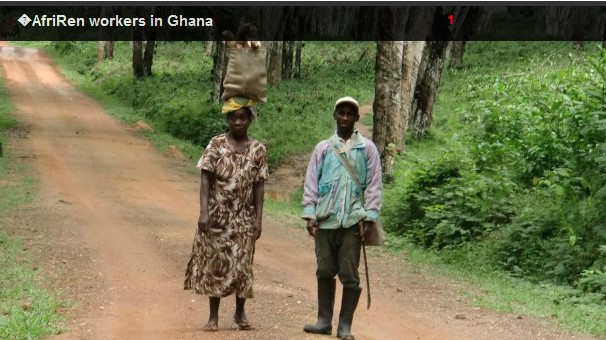 The international renewable energy trading company, which is headquartered in London, is seeking up to €30 million from qualified investors to help fund a series of sustainable initiatives across the region. The first project, in Ghana, will require €5 million in investment.
The target investment will fund biomass extraction and exportation projects in markets across the western African countries over the next four years. As a result, AfriRen expects to grow annual production from 150,000 metric tonnes (MT) to 500,000 MT in that period.
Jean-Francois Guillon, AfriRen Chief Executive Officer and a veteran energy trader at Vitol and Africa specialist, said: "We are seeking strategic investors in London and internationally who have a track record and deep understanding of investment in Africa. AfriRen projects are multi-national, are made across the supply chain to maximise returns. Most importantly, and unlike other biomass producers, our supplies are guaranteed."
READ MORE FROM THE WDM CONTENT NETWORK
To read the latest edition of African Business Review, click here.
Cars that drive you to a new level of luxury

The ultimate gadgets for safe travel
Making money online in Africa through e-commerce
AfriRen's first energy trading project, a biomass extraction chain in Ghana, harvests redundant rubber trees and processes them into woodchips, which are then sold to European power houses and businesses in order to displace the burning of coal. The project is facilitated by an eight-year partnership with the Ghana Rubber Estates Ltd (GREL).
Sonia Medina, AfriRen Chief Operating Officer and a former carbon project specialist, said:"We aim to become the largest biomass producer in Africa and to treble the amount exported from the continent to Europe over the next four years.
"This will mean growing our first biomass project from eight shipments a year worth €7.2 million to shipments worth €58 million."
AfriRen's partnership with GREL breaks new ground in connecting African produced biomass to European energy firms. Currently, almost all biomass currently imported into the EU comes from the Americas.