Users of TripAdvisor vote Cape Town's centrally located hotel as the trendiest in the world in the 2012 awards.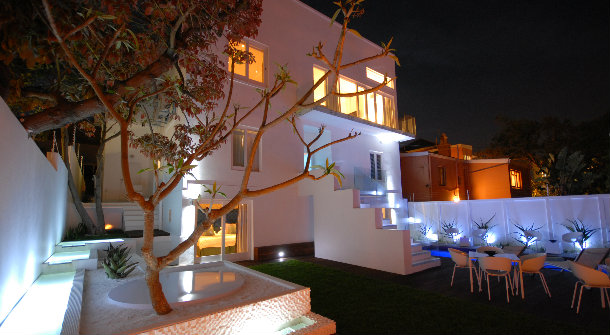 With the world at our fingertips in terms of internet content, the days of relying on a hotel's description in a brochure and nervously hoping the pictures match the reality are thankfully long gone. Now, a quick Google search can lead you to hundreds of travel websites with visitor reviews on which hotels to head for in certain cities and which ones are best avoided with a bargepole.
For many, a popular starting point is the website TripAdvisor, which relies on user-generated content to give an overview of cities, towns and of course accommodation. The website's fans will say that it is priceless for being able to tell you information about particular hotels that you wouldn't find in the travel brochure. Its detractors, of which there are also many, will say that it offers biased reviews that can provide false information without any evidence – capable of damaging a hotel's reputation, such is the nature of individual views and experiences.
But the TripAdvisor debate is an article for another day. As much as it can put off would-be residents of a particular hotel, equally it can drive bookings and widen a place's appeal. The Villa Zest Boutique Hotel in Cape Town could be one of those. Voted the TripAdvisor's Traveller's Choice Trendiest Hotel in the World, it is described by one visitor as "an oasis in the heart of the city".
Located just 1km from the Cape Town Central Business District, the Villa Zest is perfect for business or leisure. Cape Town's famous Atlantic Seaboard beaches are just 5km away, while the bustling V&A Waterfront is a short walk.
For the business traveller in particular, the hotel offers total Wi-Fi coverage, even on the rooftop and poolside. A 50-inch professional plasma display screen is available in the lounge, and a complete VoIP professional telephony system which allows calls to be made at drastically reduced rates.
Also at the hotel is the Object Art Gallery, which features "the iPod and digital camera equivalents from a funky 1970s past", where icons such as the Toot-A-Loop wrist radio are on show.
The rooms offer everything you'd expect at a top hotel – iPod docks, large-screen TVs, DVD players, bath robes etc. Each room is individually decorated to create its own sense of style and atmosphere. The hotel's rooftop terrace offers stunning 360 degree views of the Cape Town skyline and harbour.
With rates starting at just R990 per night, the Villa Zest is certainly worth a look next time you find yourself at the home of Table Mountain.